Reach Stacker Training & Assessments

VOC Available
Course cost $980.00 per person, includes assessment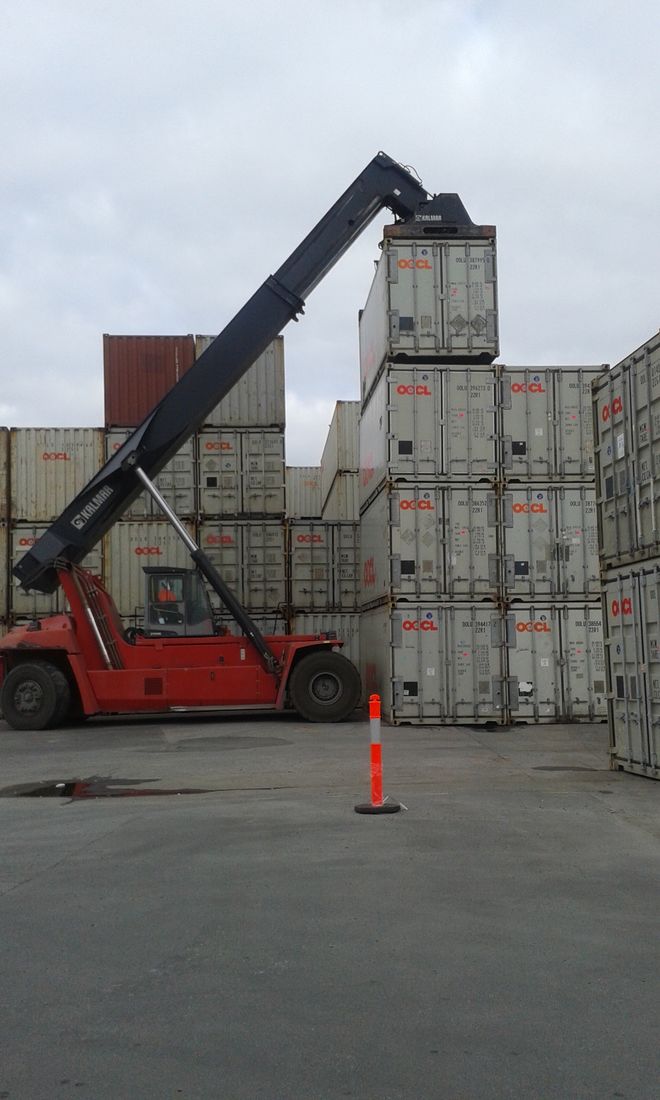 1 to 3 day training Course- Depends on numbers.

Customer to supply Reach Stacker & Containers.
3 day course for persons with limited operating experience.
Applicants must be familiar with;
Work Health & Safety requirements for reach stacker & operations.

Australian Standards & their requirements relating to reach stackers, working near power lines & working in a safe condition.

Hazards that may be encounted on work sites & the Hierarchy of Hazzard Controls.

Set up of reach stacker, operating proceedures, stability - ground conditions, rear end swing, boom deflection.

Communications including radios, hand signals & whistles used when directing reach stacker operations.

Calculations of load sizes & weights & determining the safe working load of the reach stacker.

Requirements when travelling, turning containers and loading and unloading vehicles.

Load charts - operating radius, stability, outrigger ues, cabin movement & operators manuals.
How to book
Please contact our friendly staff to inquire about the course and dates available.
Please note
Once you have successfully completed the reach stacker course an additional fee of $78.00 per application (increases at regular intervals) will be required at Service SA or a Australian Post Office before a licence will be issued.